Branding to me is about thinking holistically about the ideals that companies stand for, the culture they promote and the type of behavior they inspire in their employees and consumers. I believe in connecting human truths with business decisions to impact the world in a way that drives culture forward. I work with leadership to define a unique purpose in the world that guides what businesses stand for, how they communicate and the culture they create. I help them get clear on what's most important to their organization as well as the world today and create culture, content and design values they can stand behind and practice in the every day to create a positive impact in the world. And I help them extend those ideas into new innovations and experiences that are tied to their larger mission in the world.
I consult with agencies and companies alike on a variety of brand challenges that shift businesses into a more holistic place through: repositioning a brand in the market, linking the brand mission to employee's lives and leadership, and activating the brand with consumers. My services span brand, business, innovation and culture. I love to focus on brands that have a good mission in the world.
Projects Include:

__Creating a holistic brand story for a leading fashion brand spanning leather goods and watches
__Positioning, design strategy, brand experience architecture, content strategy for a new cancer drug patient ecosystem
__Repositioning an AI company to be more human; Repositioning and Naming a Space Agency Company
__Planning an employee engagement & holistic wellness summit for healthcare leaders
__Creating a brand for a female-forward perfume brand
__Repositioning a leading brand, design and digital agency
__Workshop around core powers for team building with construction company
__Workshops around kindness for an organization
__Repositioning a new hosiery brand
__Repositioning a new hand bag brand
__Holistic communications and events for leading agency
__360 rebrand of leading Sports Brand across ad, social good, design and experience
__Creating a bespoke panel for a leading beverage brand
Most case studies are confidential, here are four which are public:
Humanly and Our Story Brand Strategy with AREA17
Collaborated with AREA17 and Immunomedics on the creation of their patient experience brand "
Humanly
" for people living with cancer developing their positioning, mission, vision, values, design values. We shifted the conversation from the cancer service landscape, which tells patients how to live and act, to create a new experience and platform that celebrates their humanity and the micro-moments that make up their lives so that they feel seen, heard and understood. We created 
Our Story
, which is the first product of Humanly, a storytelling site for people living with cancer to share their stories, listen to others and be themselves. This is the first of many offers focused on shifting the paradigm of living with cancer.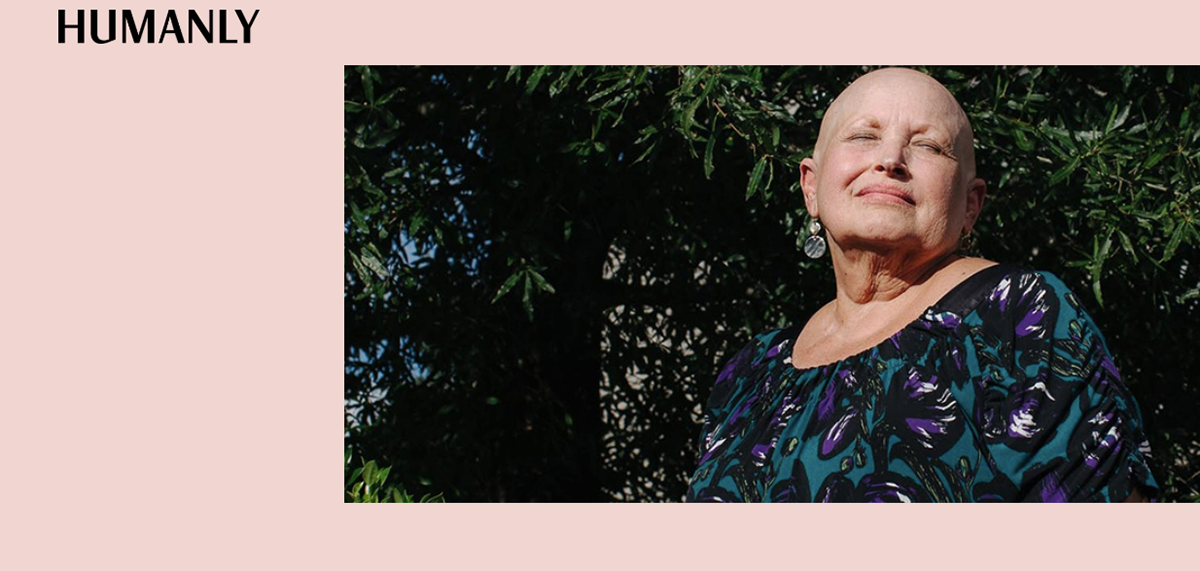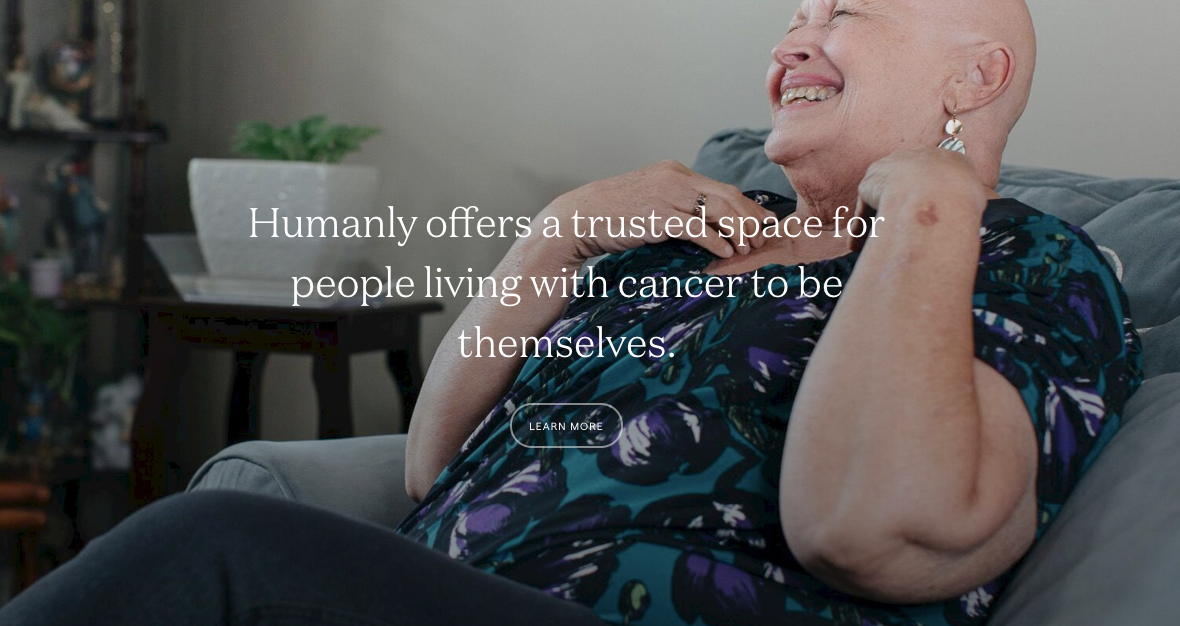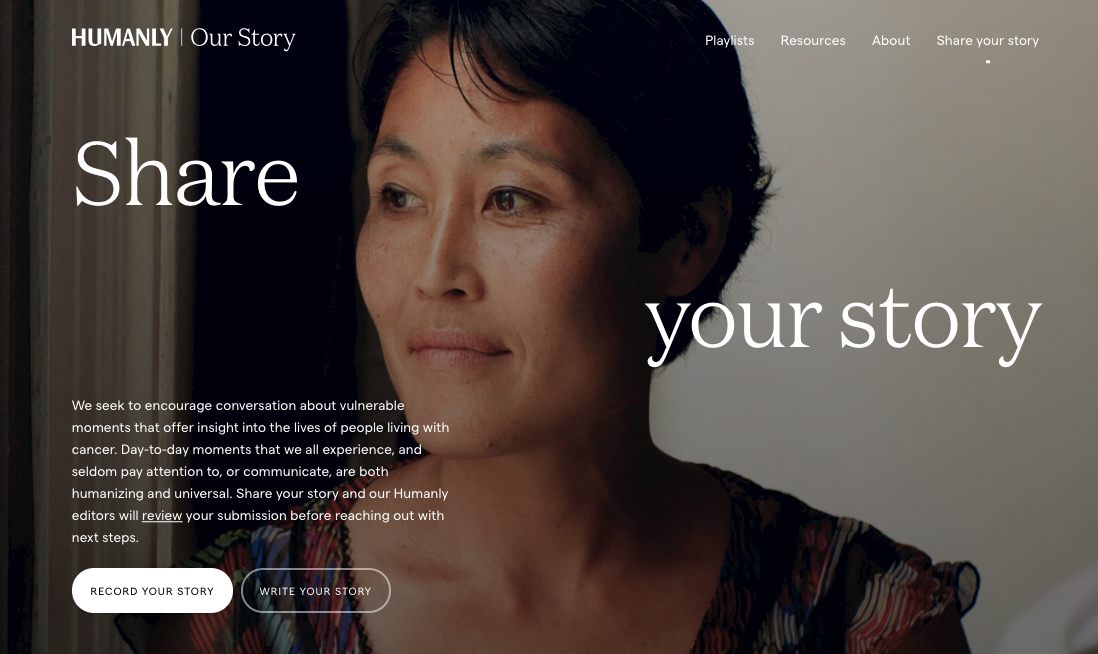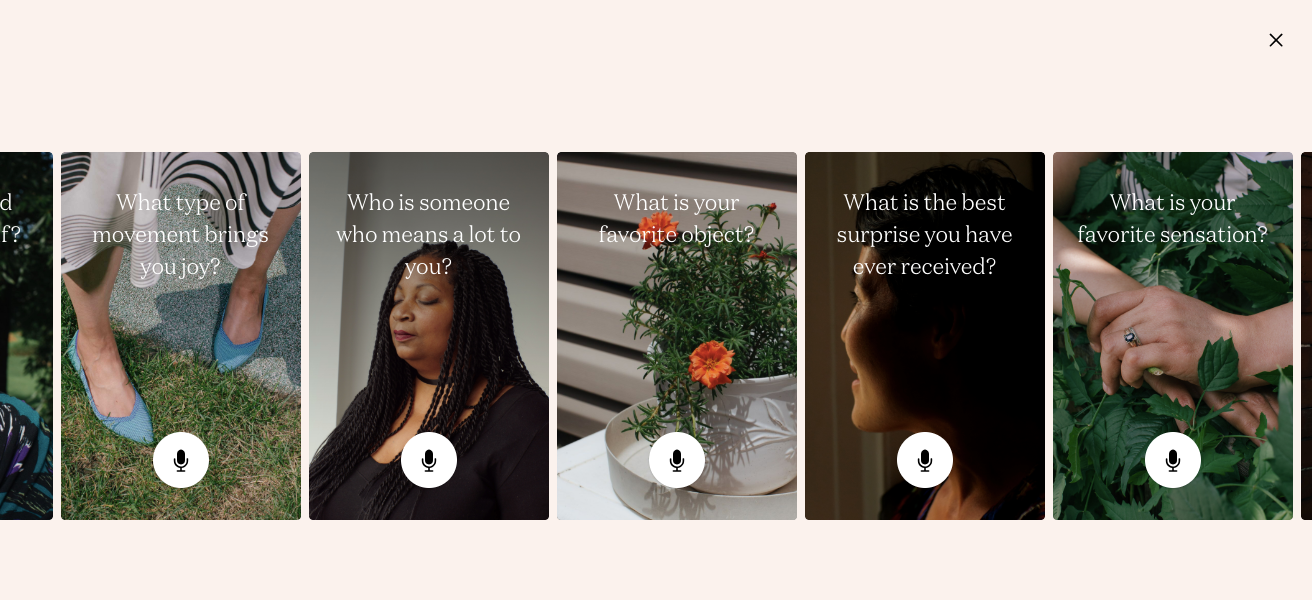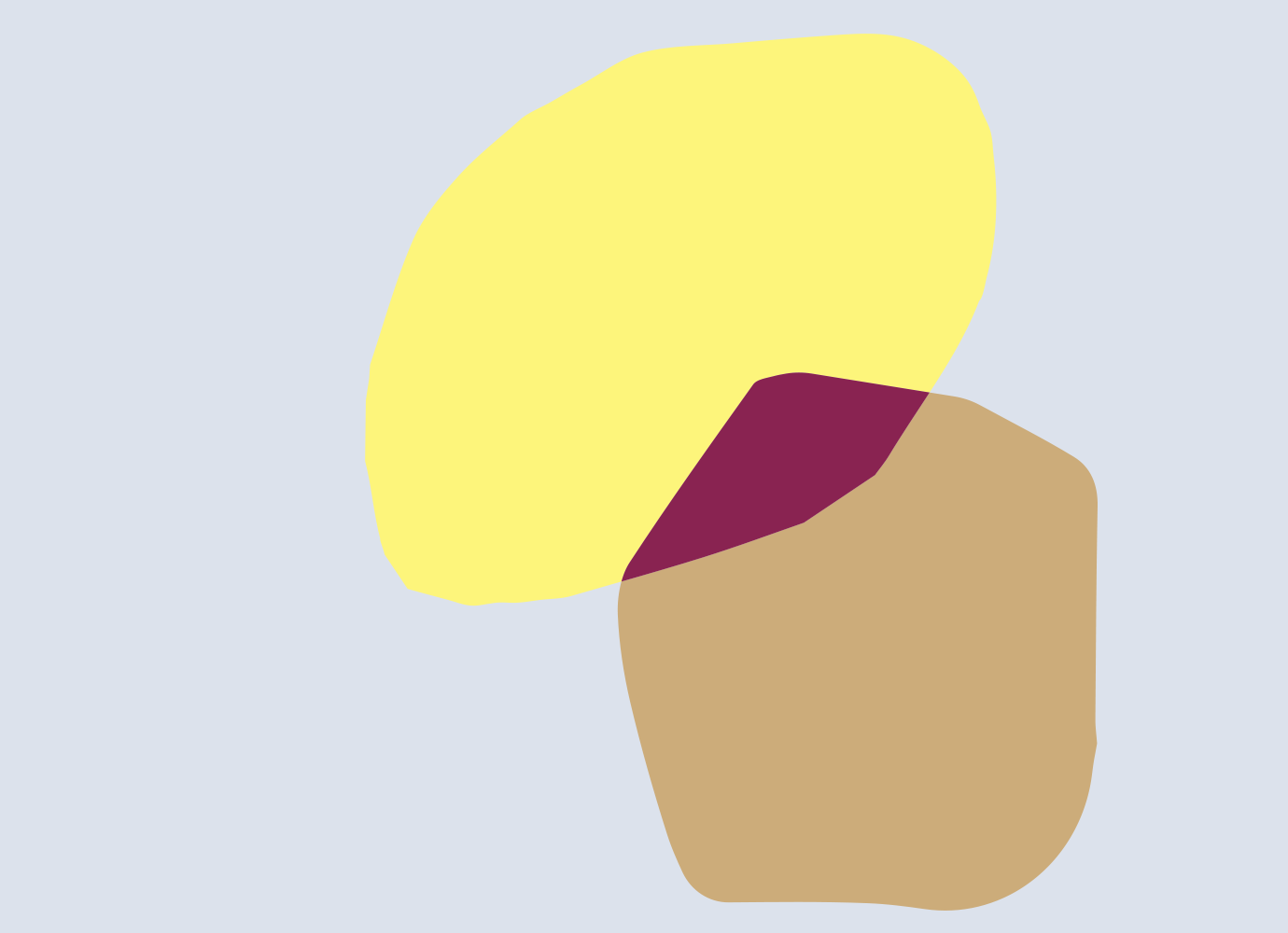 LiveStory - Shoppable Commerce Rebrand
Worked with the Creative Studio, Yummy Colours, on the rebrand of LiveStory, a shoppable commerce platform. We shifted the conversation from complex and hard to understand tech features towards clients' needs. We made the tools easy to understand and geared the brand towards how the tool can augment clients' existing process in order to activate content with users. 
https://www.livestory.nyc/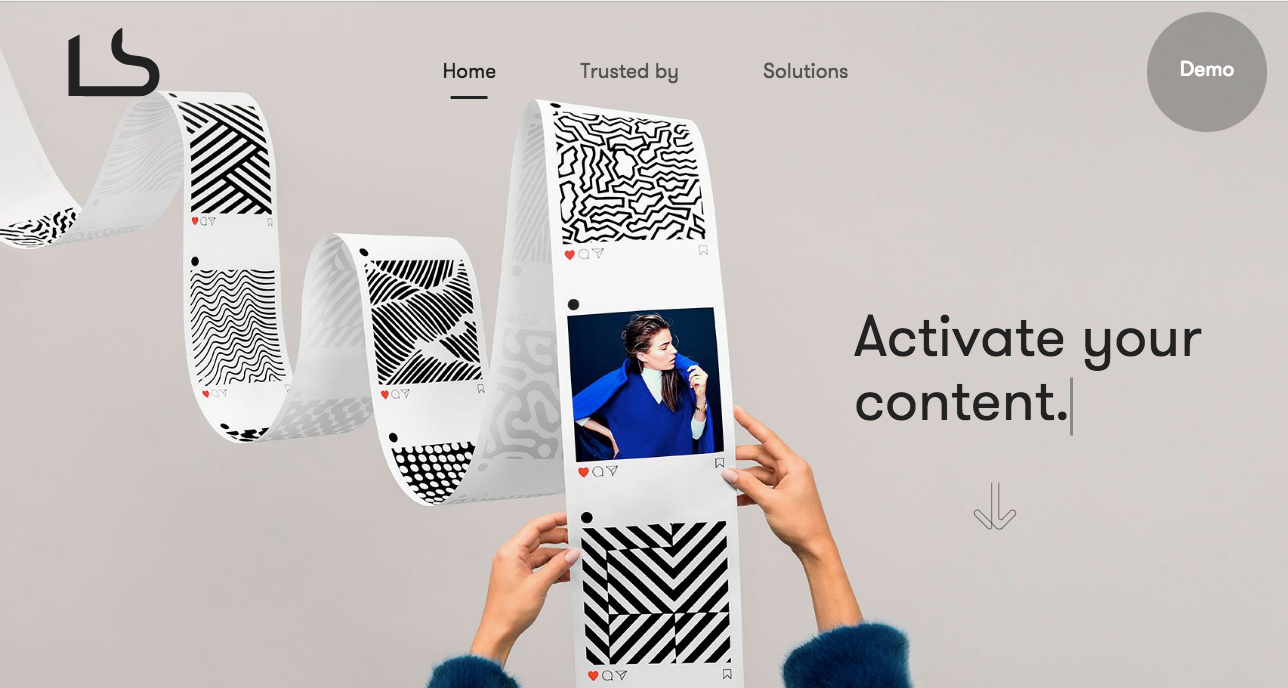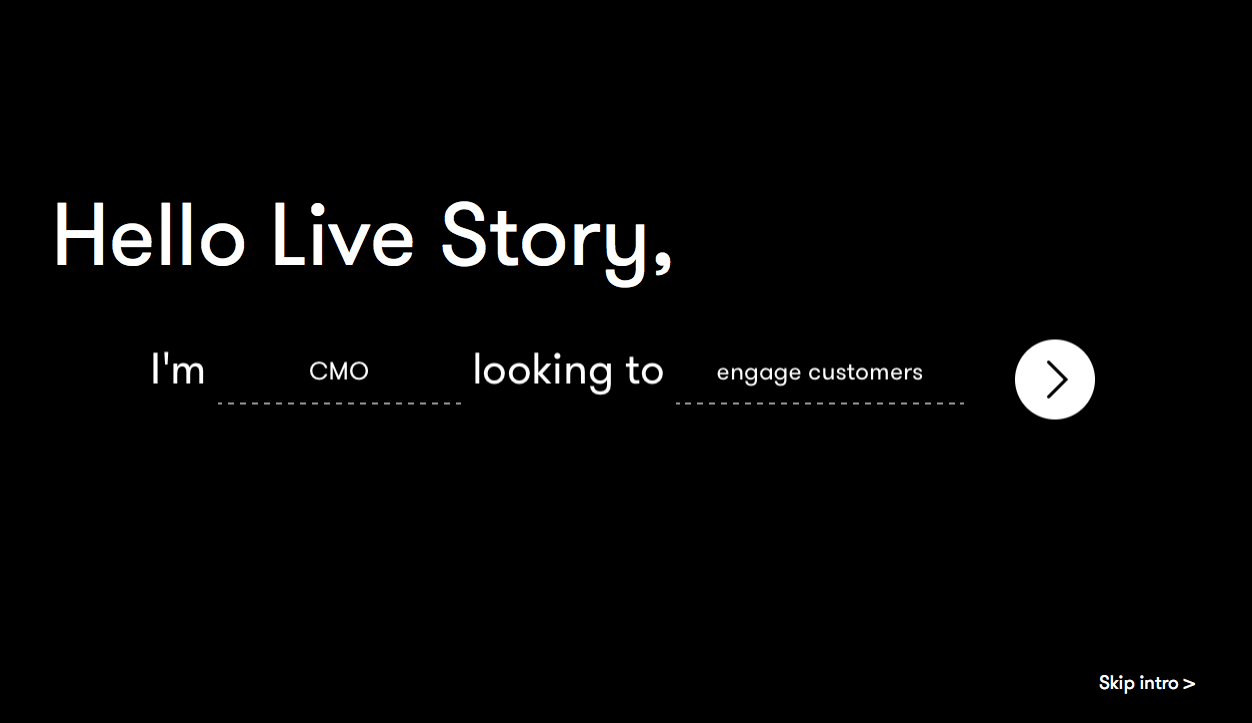 Redamance - Positioning Female Fragrance Brand
Worked with startup Redamance Founder to create the brand story and guides for a unique female fragrance brand. Traditionally fragrance brands promise seduction and are based on an outmoded definition of femininity. Brands have rebelled by creating gender neutral fragrances or more science-based scents. Redamance was built to create a new type of feminine fragrance, one that channels the boldness and strength from overlooked women in history to give permission for women to take up space and unapologetically be themselves. Perfume is a channel to fulfill a future self.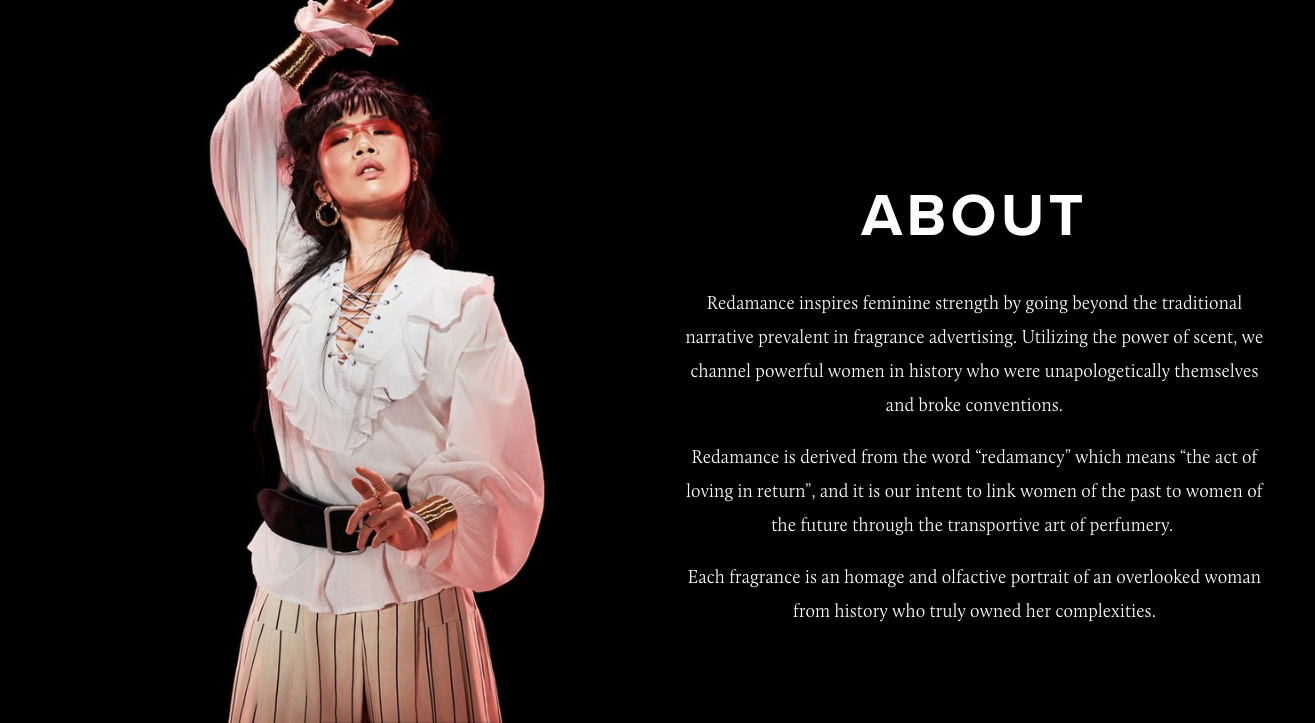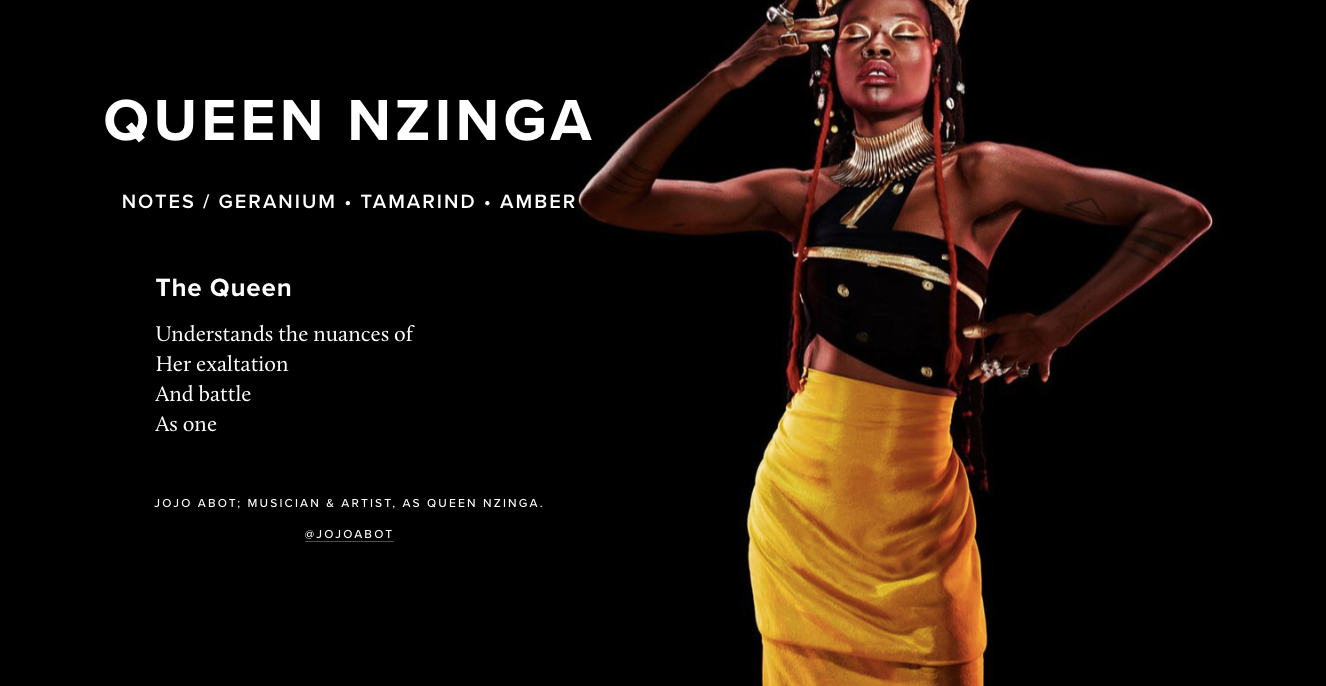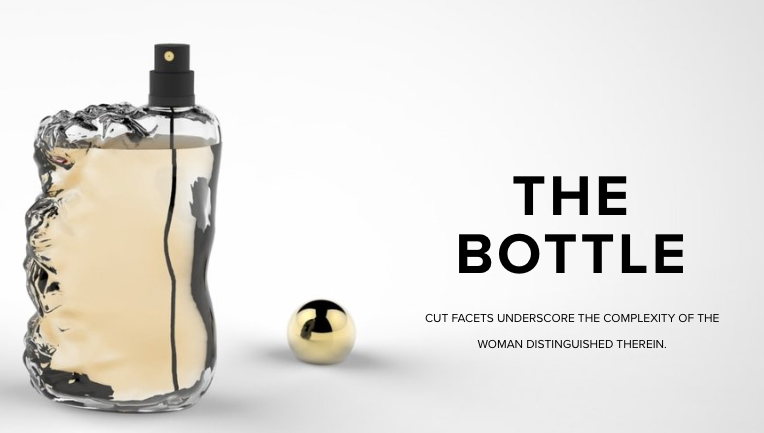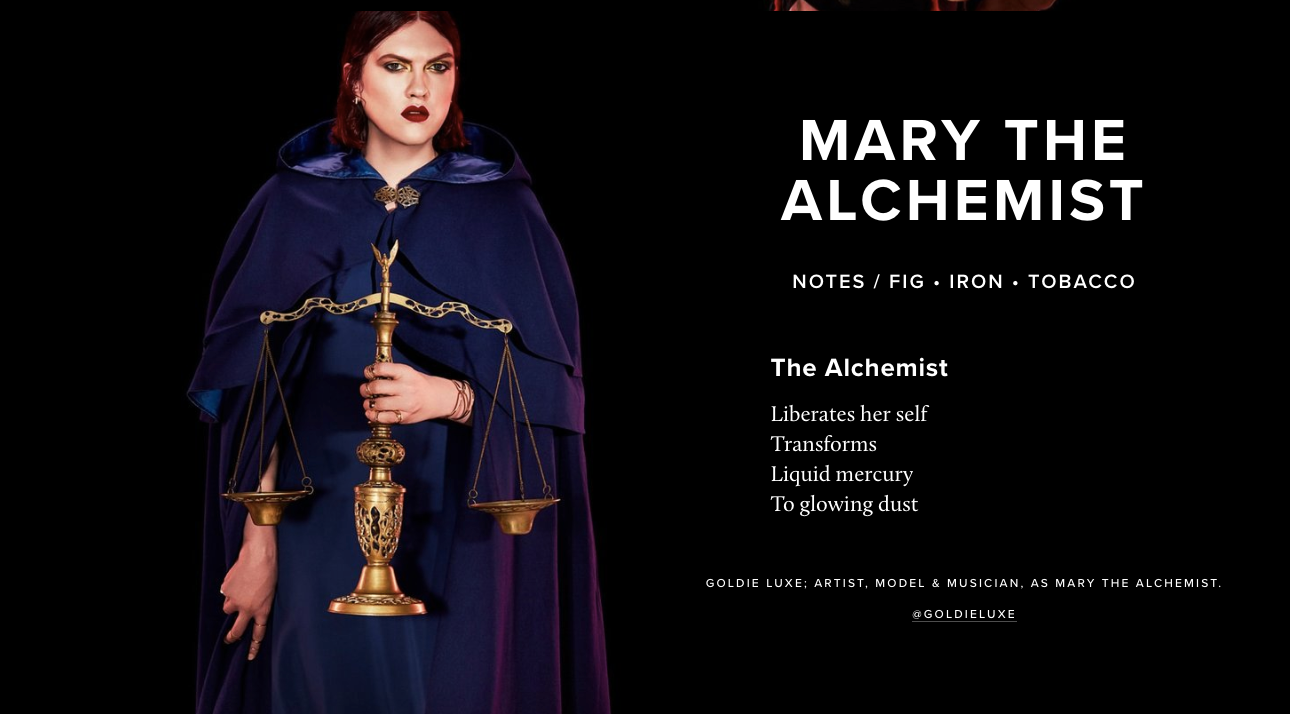 PUMA - Global Rebrand 360
Worked closely with the global brand team to rebrand PUMA combining brand experience work-streams into a single message with advertising agency, social good strategy agency, and design agency. Combining sports psychology and PUMA heritage, we came up with the idea that faster is more than being quick. We focused on what creates a mindset of a champion and how they change the game. This idea led to a shift in messaging, brand values and experience principles for the brand globally across all touch points.